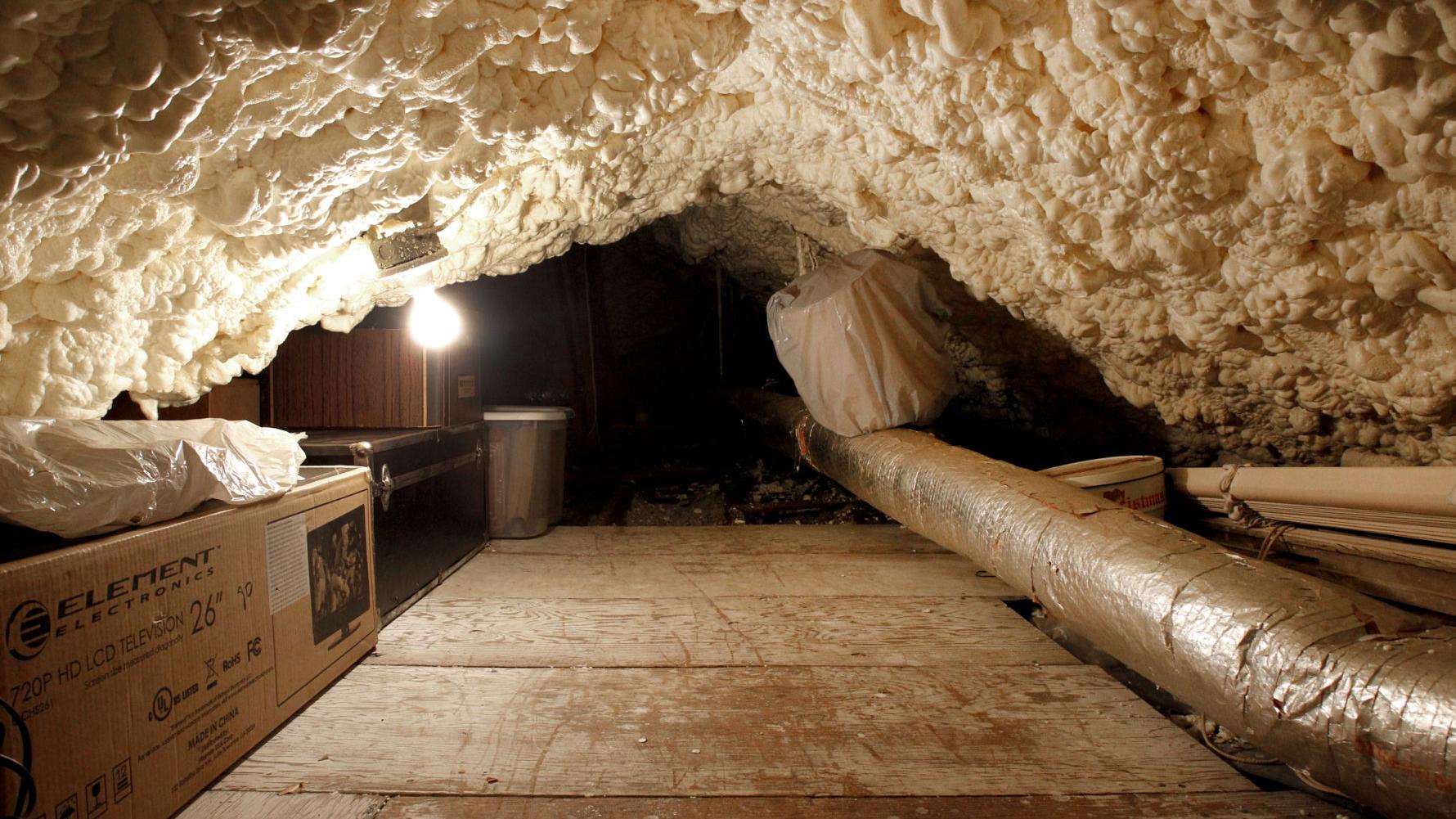 Spray foam is being used in new construction and home retrofits as a high-performance product chosen by floor insulation professionals in New Orleans. It is considered the most versatile of all insulation materials. You may also consider the different floor insulation systems that best fit your home and budget.
This amazing product-of-choice that has been available for homeowners since 1986 can be installed anywhere—in basements, attics, and exterior walls. Spray foam seals airtight as it is sprayed directly into areas you are insulating. It makes the job of insulating much easier with its numerous redeeming qualities.
Advantages of Spray Foam Insulation
No other material or method for floor insulation in New Orleans can provide an air-tight seal like spray foam. It definitely works far better than other types because of its closed-cell and expansive nature. Allowing installers to seal off all gaps and corners that may be exposed when not sealed.
Saves you money from energy-efficiency
Spray foams can improve the energy-efficiency of your home, thus, reducing your utility bills up to 30%. It can be used together with other types of insulation to reduce airflow that may go through your walls, floor, or ceiling.
Can quickly cover cracks and holes
The unique quick expandability of spray foam allows it to cover cracks and holes that are in your crawl spaces, attic, and walls. It is 24 times less permeable to air movement than other types. Hence, your house stays cooler in the summer and warmer in the winter.
With correct installation and routine maintenance, spray foam can provide your attic or crawl space protection from moisture and even absorbing water during a flooding event.
Deters mold and mildew buildup
The inert polymer of this cell-closed spray foam prevents the growth of mildew, mold, or bacteria even when it gets wet.
Spray foam for floor insulation in New Orleans offers a longer lifespan compared to other materials that you will not need to consider re-insulation after it is installed.
If you are an environment-friendly homeowner, spray foam is the best choice because it uses fewer materials to be created, aside from reducing your energy consumption.
Adds strength to your floor or crawl space
A closed-cell spray foam floor insulation can reduce the noise of footsteps while adding up to 250% racking strength when installed correctly. This material is a permanent installation that doesn't sag over time and performs excellently even in extreme temperatures.
Doesn't lose its R-value over time
The R-value of closed-cell products like spray foam can reach up to 7 per inch of aged R-value compared to the 3.5 per inch of aged R-value of open-cell products like fiberglass. With a higher R-value, the cost to maintain efficiency levels in your home is lower over the long-term.
Makes your home contaminant-free
Contaminants like pollen and dust are kept at bay because of the air-tight seal with spray foam insulation.
Disadvantages of Spray Foam Insulation
May not fill all cavities
Some gaps on your floor may not always be reached by spray foam as it expands, which can cause air leakage.
When cavities are missed, air pockets will be formed resulting in pressure change that can encourage water to seep in through installation imperfections.
Spray foams have the possibility to shrink over time in extreme temperature differences. This is noticeable when it begins to pull away from the framing.
The closed-cell version of spray foam costs up to $1.50 per board foot compared to its fiberglass counterpart which costs about $0.40.
Installers of spray foam for floor insulation are at risk because of the primary ingredient called "isocyanates", chemical compounds that can irritate the skin, lungs, stomach, and eyes when coming into contact with them.
Spray foam emits a gas during the curing stage and may still do if the installer failed to mix the foam in proper proportion. Installing spray foam requires time to cure.
Adequate Results from Floor Insulation in New Orleans
There are risks of inadequate installation of spray foam. You should hire experienced contractors to install spray foam for your floor insulation in New Orleans. They should be able to know enough to evaluate if they installed the spray foam correctly.